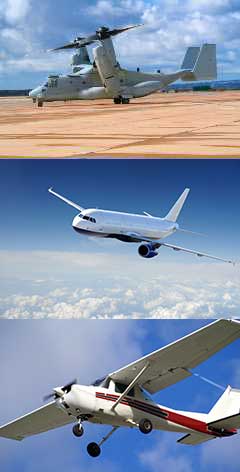 WE'RE MOVING
Hello! We're excited to tell you that our office will be moving to a new location effective October 27, 2023!

Click here for more information!
Dr. Jeffrey Dysart - San Diego FAA Senior Aviation Medical Examiner
Dr. Jeffrey Dysart, M.D., Family Medicine
Senior Aviation Medical Examiner (AME), Federal Aviation Administration
Civil Surgeon, U.S. Citizenship and Immigration Services
Certified Medical Examiner, the Federal Motor Carrier Safety Administration
Dr. Dysart graduated from the Universidad Autonoma de Guadalajara, Guadalajara, Mexico, in 1978. His internship and residency were completed at University California, Los Angeles and Antelope Valley Hospital Medical Center, Lancaster, California, in Family Medicine. Certified by the American Board of Family Medicine, Dr. Dysart has been providing care to patients from infants to seniors for over 20 years. Dr. Dysart joined Genesee Medical Group in September of 2008 after owning a successful solo practice in San Diego for several years.
Dr. Jeffrey H. Dysart proudly serves the members of Sharp Community Medical Group. He is on staff at Sharp Memorial Hospital, San Diego.
Dr. Dysart offers specialty services, including FAA physicals, DOT physicals, and INS examinations. Please see the links above for more information, or call. Phone: (858) 268 1111.
Links and patient instructions:
We respect and protect your health care privacy
Please see the Links page for our HIPAA policy statement.